PASSION
"Art washes away from the soul the dust of everyday life."
– Pablo Picasso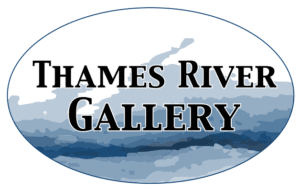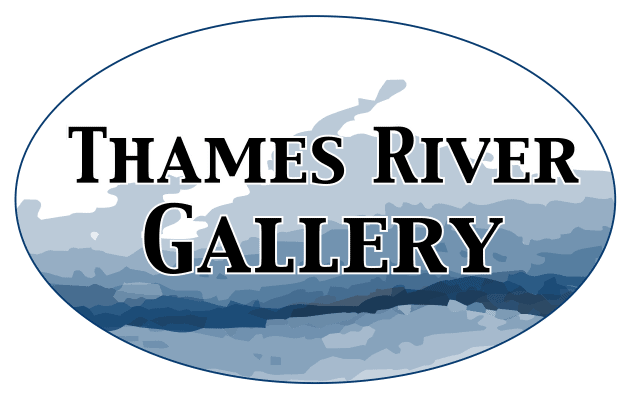 Thames River Gallery is excited to announce that PASSION will fill more than the walls of 239 Bank Street!
Artists from this exhibition will have additional pieces on display at The Garde Arts Center.
The works can be viewed at the Garde Arts Center
from April 24 through June 30, 2023
Tuesday to Friday, 10am to 5pm,
and for the two hours preceding performances and film screenings.
View the full exhibit at:
Thames River Gallery
239 Bank Street
Mon – Fri 10am to 5pm & Sat 10am- 3pm
Artists on Display at the Garde: 
THOMAS ADKINS
Thomas Adkins is a Southbury CT resident and currently sits on the board of The Hudson Valley Art Association,
Elected member of The Connecticut Plein Air Painters, Elected Member of The Lyme Art Association.
Numerous awards such as the First Place Lyme Art Association's New England Landscape Invitational, First Place Adirondack Plein Festival and People's Choice Award, New Britain Museum Of American Art, Finalist and Artist Magazine Landscape competition among many others.
Numerous times exhibiting in the Mystic Museum International Marine Exhibition, The Butler Institute Of American Art, Mattatuck Museum and The New Britain Museum Of American Art, and also in the permanent collection of both the Mattatuck and New Britain Museums.
Thomas has had dozens one-man and group shows. Prestigious galleries, such as Folley Cove Fine Art, Bayview Gallery, Gregory James Gallery, Bryan Memorial Gallery and others throughout New England and Virginia, carry his work.
T.R. MOCKLER
One often hears, "The painting took on a life of its own." I take this as meaning the work stimulates an internal dialogue with the artist. The artwork is a record of that engagement, be it a confrontation or a communion.
The painting starts with a nonchalant glimpse, expanding a spontaneous moment into a glance, that eventually leads to a sustained gaze in the impressionistic tradition.
There begins a 3-way play between the subject matter, the surface of the canvas, and myself. I use my innate color palette, sense of temperature over value, combined with gesture and mark.
This is why I choose to work from direct observation, thus allowing me to convey both the sensations of intimacy and expansion with my work in landscape.
The resulting image need not be a measure of all perceivable things, i.e., an inventory of objects, but is instead a response to the experience of being there, establishing a sense of place.
Painting, for me, is like a sport, it combines the "sacred seriousness of play" with the joy of being in the game. The best game never ends. It is life itself.
LEN SWEC
I have painted for almost as long as I can remember. I became serious about my art in high school, and began painting in oils at that time. In my late twenties, I began experimenting with acrylics, and switched exclusively to acrylics in my early thirties because they allowed greater flexibility to manage the time constraints of painting while maintaining a career in engineering and scientific software development. Upon my retirement at the end of 2012, I focused my full-time attention once again on my art.
Most of my early subjects were landscapes and seascapes, done in the style of realism. More recently, I have taken on a variety of other subjects, such as architecture and portraiture, while continuing to enjoy landscape and seascape compositions, particularly those from my imagination. I continue to experiment with new techniques and tools that confer the illusion of naturally occurring objects and phenomena.
My work has appeared in many juried exhibitions, and has won numerous awards. My paintings are also a part of many private collections.
BRECHIN MORGAN
Brechin was born in New London and summered in the Strand in Waterford. At sixteen, he left school to live in Greenwich Village. He hitchhiked across the US and Mexico riding 1,000 miles in railroad boxcars. After crewing in the Virgin Islands, he studied painting in Silvermine College of Art with professors who studied at Yale with Josef Albers. To support a growing family, he opened a sign company in South Norwalk and painted outdoor murals and billboards. In 1998 Brechin fulfilled a dream sailing alone from Block Island around the world spending four and a half years on his 27 foot cutter "Otter". On his return to Block Island in 2003 he became the 232nd person to solo circumnavigate since Joshua Slocum and received the Golden Circle Award from the Joshua Slocum Society. Brechin has a studio in in Bridgeport where much of his work is drawn from the sketchbooks kept during the voyage. He continues to cruise the New England Coast in summer, sampling lobster rolls with his wife Sandy in every port.
His numerous one person shows including the Greene Gallery, Guilford/ Southport Gallery, Southport/ Haviland Gallery, SoNo/ Axel Gallery, Norwalk/ and the Unison Arts Center- New Paltz. The International Show at the Marine Gallery at Mystic Seaport included his work. One of his paintings was selected to represent ASMA in a full page ad for the Society in Marine History Magazine.
HOWARD PARK
Howard Park lives in Stonington, CT where he owns HGPark Fine Art located in the Old Velvet Mill in Stonington, CT. He attended the Masters of Fine Arts program at Tufts University and studied at the School of the Museum of Fine Arts in Boston. He continued his studies in France at L'Ecoled'Art Decoratif de Nice, where he won a national prize in photography.
After a stint in the Merchant Marine, Howard returned to Boston to work as a photographer and art director, but his love of the sea eventually led him to Connecticut to manage a boatyard and raise a family. Ultimately, he realized his dream to sail around the world and paint. After restoring COMET, a 1946 Sparkman & Stephens 52' yawl, Howard completed the circumnavigation in 2001. Settling in Stonington, CT after his return from the voyage, Howard owned and operated the Four Starr Gallery and Frame Shop located in the Velvet Mill in Stonington, CT. He now owns HGPark Fine Art focusing on conservation, restoration and appraisals of fine art including original oil paintings, works on paper, objects, etchings, murals and antique frames.
Howard teaches adult art classes at the Mystic Museum of Art, Lyme Art Association, and Avondale Arts Center, and at the Community Center in Fisher's Island New York. He co-teaches plein air oil and watercolor painting with his colleague Lisa Miceli year-round. He is the founder of the Noank 9, a group of painters who meet to paint locally each week. When not out in the field or teaching, Howard spends much of his time painting in his studio at the Velvet Mill. His modern-impressionistic oil paintings and watercolors of landscapes and maritime scenes are a portrayal of the things he loves. He is co- chair of the Brushes with Nature Plein Air painting program at the New England Watercolor Society.
Howard has participated in numerous group and solo exhibitions. He is an Elected Artist at the Mystic Museum of Art in Mystic, CT and at the Lyme Art Association in Old Lyme, CT. Heis a signature member of the American Society of Marine Artists (ASMA), and is an award winning member of the New England Watercolor Society. His works hang in galleries and private collections throughout the world including Avondale Arts in Avondale, RI; Arnould Gallery in Marblehead, MA; Lyme Art Association, Old Lyme, CT; Louisa Gould Gallery, Martha's Vineyard, MA; Mystic Museum of Art, Mystic, CT; Stonington Gallery, Stonington, CT.
DAVID MCKAY
Artist Statement:
Space, time and solitude are the great luxuries of our modern world – space and time to examine ourselves, the life lived, and the unknown time left to us and the solitude in which to experience and appreciate our living histories without the clutter of the modern world.
To engage in conversations about these luxuries through my art work, I choose representational images rendered in loose brush strokes and lose key
Sarah, 1987
colors, for the most part, worked into compositions that are devoid of anything that does not address or enhance the stories held in my… Space, Time and Solitude.
Artist Biography:
David McKay (b. 1946) is a regional landscape painter who works primarily in oils. His education in the arts was interrupted by four years in the US Army, Airborne Infantry
with a tour of duty in Vietnam. His B.A. in fine arts from Dominican University
included study with noted painter Jeffery Cote de Luna (Chicago) and a semester
studying painting in Florence, Italy, where he was influenced by the works of Giotto
and Masaccio.
As the curator of the Rosalind Franklin University of Medicine and Science museum, he produced and curated theme-based art and science exhibits. The exhibits were presented both as university base exhibitions as well as traveling exhibits along the East Coast.
In 2009 he returned to Connecticut from Chicago, to paint the landscape he grew up with.
David is a member of the Gallery on the Green, Canton, and his paintings are held in private and public collections in Florence, Milan and Silva, Italy, Chicago, and Oak Park, Illinois, Connecticut, Massachusetts and New York.
LISA MICELI
Lisa Miceli is a member of the Noank 9 and paints plein air regularly throughout the year. Her teaching experience includes co-teaching Oil and Water plein air workshops in different area locations with Howard Park, workshops at the Community Center at Fisher's Island, New York, teaching at the Mystic Museum of Art KTJ Studios, plein air workshops at Lyme Art Association and Avondale Arts in Rhode Island. Lisa is co-chair of the New England Watercolor Society "Brushes with Nature" plein air painting program.
A significant influence on her painting was her grandmother
who was an illustrator watercolorist and WPA artist.