Title IX: A Pop-Up by Bank Square Books will have its grand opening at 345 State Street, known as The Cottage, on Saturday, November 21st, 2020 for the holiday season. Title IX will offer a curated selection of books ranging from bestsellers to children's titles, with a focus on social justice themes.
Title IX: A Pop-Up by Bank Square Books will be open Thursdays and Fridays from 2 PM to 8 PM, and Saturdays and Sundays from 12 PM to 8 PM with the following safety measures in place:
● Limited capacity for browsing
● Curbside pickup and local delivery
● Masks and social distancing required
Contact Bank Square Books at 860-536-3795  bsb@mysticbooksinc.com 
---
Built as a "Community House" by Connecticut Power in 1920 – and the first commercial building on the historic Williams estate – this two-story 1,900 square-feet colonial stone cottage on the doorstep of the Garde theater entrance features a beautifully appointed interior, a floor to ceiling gas-fired fireplace, seven rooms, central air and parking for seven.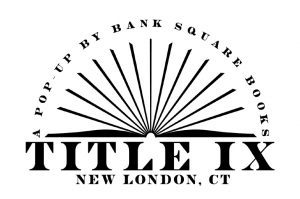 The three-story Mercer Building, with an interior corridor that connects its upper floors to the 4-story Garde office building, houses the Garde administration at 309 State Street (second floor), New London Main Street,  in a storefront at 311 State Street, and the "Garde Gallery" at 305 Street, a 2,000 square-foot storefront at the corner of State and Meridian Building. The Garde Gallery is currently rented out for classes and special events, but is available for consideration for long-term development as a food establishment or other complementary activity.  There is substantial upper floor and ground floor space that could be made available for long-term  development for residential, cultural or allied commercial uses.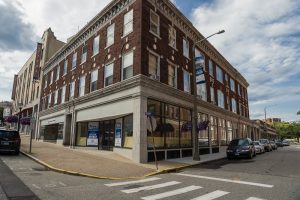 The one-story Meridian Building has two or three 900 square-foot storefronts available for retail, office and cultural complementary uses.