COVID Precautions:  For this event, masks are optional but welcome.  Proof of full vaccination, or negative test, is NOT required for entry. Click here for further health information.
---
Prepare to laugh until you cry when four of the world's most masterful improv artists take you on the high wire act of comedic acrobatics. The rapid-fire wit and non-stop jokes will have your sides splitting and begging for mercy and also begging for more.  The Garde Arts Center welcomes Ryan Stiles and Greg Proops, both seen on ABCs Whose Line Is It Anyway? as well as Jeff B. Davis and Gary Anthony Williams. If you are a Whose Line? fan, get ready for the same relentless laughter that you grew to love, but without the commercial breaks! If you are new to improv comedy, then you are in for a show, unlike anything you have ever seen before.
This particular style of improvisational comedy is rife with countless gags, one-liners, hilarious games and even songs so good you will hardly believe they were made up on the spot. The teamwork and trust that it takes to perform a show with no script is apparent, but when the best of the best do it, they do it effortlessly. Watch them build entire scenes, characters, and storylines right before your eyes as they take you on a white-knuckle ride through endless chuckles.
UPDATED CAST
Ryan Stiles television credits include roles on The Drew Carey Show and Two and a Half Men, while Greg Proops has lent his vocal talents to animated characters in Star Wars: Episode 1, The Nightmare Before Christmas, and Brother Bear. However, both got their start as comedians and are excited to return to their funny-bone-tickling roots.
Jeff B. Davis is also a highly experienced improv comedian and starred in the cult classic cartoon series, Harmonquest. He has also starred in Drew Careys Green Screen Show and Improv-a-Ganza, while gaining fame for his spot-on impressions of Christoper Walken, Keanu Reeves, and Jeff Goldblum.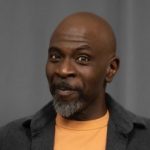 Gary Anthony Williams was a guest performer on Whose Line Is Anyway for 9 seasons and is thrilled to be back!  Gary was recently seen in Netflix's The Crew opposite Kevin James and will next appear in Paramount+'s Reno 911! Special, as well as star as "Santa" this year in Christmas Again on Disney +.  Williams' other TV credits include The Neighborhood, I'm Sorry, Key and Peele, How I Met Your Mother, Curb Your Enthusiasm, and Malcolm in the Middle.  His feature credits include Teenage Mutant Ninja Turtles, Harold and Kumar Go to White Castle, and The Internship.  Williams is also an accomplished voice actor, having voiced dozens of films, commercials, and television shows including "Uncle Ruckus," on The Boondocks.