Fri, Feb 9, 2024 | 8:00 pm
The Artimus Pyle Band
Honoring the music of Ronnie Van Zant's Lynyrd Skynard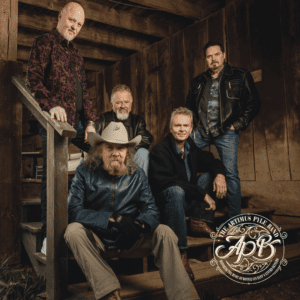 More than just a "tribute" to Lynyrd Skynyrd a tribute to the man that defined it. Artimus Pyle has said " If it wasn't for Ronnie, no one would know my name." Since his departure from Skynyrd in 1991 , Artimus Pyle's career has led him down an amazing path of solo records and projects culminating into one the finest tributes to southern rock royalty. The Artimus Pyle Band is a high energy, true to the music, and true to the era rock group. One of the few that is on the road today. Artimus Pyle, Brad Durden, Jerry Lyda, Dave Fowler, and Scott Raines are not only a group of friends and contemporaries but a group with some of the most seasoned musician in the southeast. APB delivers hit after hit after hit, night after night after night. From Freebird to Sweet Home Alabama, APB gives fans the best of Skynyrd with one of men who made it!
---
SoulShine
An Allman Brothers Experience
SoulShine is a group of seasoned New York musicians who, through their mutual love of the Allman Brothers Band, have united for the sole purpose of bringing you the ultimate Allman Brothers experience. The seminal catalogue of the Allman Brothers singalongs and jams are carefully replicated with all of the important attention to detail: spot on guitar and vocal harmonies, two drummers, a real Hammond B-3 organ with Leslie speaker, mind-bending improvisation and amazing slide guitar playing, all in front of a dazzling video backdrop display. Come out and enjoy an experience you will not soon forget!
Featured in the band for the past 5 years is Chris Burke on Hammond organ, piano and vocals. Norm Dodge and Geoff Hartwell share guitar duties and vocals. Bob Goetz is featured on bass and vocals and sharing the drum chairs are Ron Negro and Rob Wallis.