Wed, Jun 21, 2023 | 7:30 pm
Garde Arts Center and Goodspeed Musicals,
two Outstanding Historic American Theaters,
invite you to a free celebration at the Garde!
The 1950 classic Warner Bros. movie
Summer Stock
returns to the giant screen of the Garde movie palace!
This special event also features a lively pre-show discussion with Goodspeed Musicals' producer and creative team behind their new musical Summer Stock.
Be one of the first to hear a song from the musical before its
world premiere at the Goodspeed this summer!
Reserve your FREE SEATS today!
A gift to you from generous community sponsors.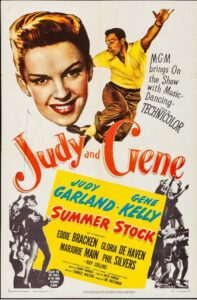 Summer Stock  (1950)
As a favor to her actress sister Abigail, New England farmer Jane Falbury (Judy Garland) allows a group of actors to use her barn as a theater for their play. In return, the cast and crew have to help her with the farm chores. During rehearsals, Jane finds herself falling for the show's director, Joe Ross (Gene Kelly), who also happens to be engaged to the show's leading lady– Abigail.
SPONSORS: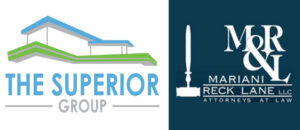 ---

Summer Stock
A New Musical Comedy
JULY 7 – AUG 27, 2023
The Goodspeed
Book by Cheri Steinkellner
Adapted from the MGM/Warner Bros. film Summer Stock by George Wells & Sy Gromberg
Music Direction by Adam Souza
Music Supervision by Doug Besterman
Directed & Choreographed by Donna Feore
Forget your troubles—come on, get happy! The tradition of turning a barn into a theater finds fertile new ground in a joyous world premiere inspired by the classic Judy Garland-Gene Kelly movie. When theatrical Gloria invites fellow troupers to the family farm with the idea of putting on a show, her practical sister Jane is stubborn as a mule but relents because the farm needs work—and workers. Sisterhood, budding romance and a Broadway-bound musical are all at risk. But there's nothing like the sunshine of hits from the American songbook to chase all your cares away!
Tickets available online at Goodspeed.org
Sponsors