Registration is now open
Call the Box Office Mon- Fri 10am to 5pm
860-444-7373 x1
Summer on Stage Session Three:
The Princess and The Pea

An original musical performed by participants in the Garde's Summer On Stage program and the Missoula Children's Theatre.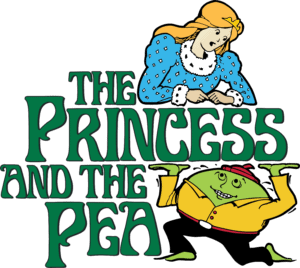 Envision a kingdom of snow where the residents are Winter Wind Workers, Blizzard Bringers, Icicle Sharpeners and Snow Smoothers, ruled by the Storm King and the Snow Queen. Add to that a Prince looking for a proper Princess to share the throne. Now imagine the Princess and her friend the Pea living in a kingdom of green rolling hills and running rivers with her subjects, The Flower Gardeners, River Runners, Green Shoot Growers and Tree Barkers. Her parents, King Size and Queen Size, do all they can to keep things running smoothly. Who knows, maybe the dancing Dust Bunnies can help? Although the two kingdoms think they have nothing in common (except maybe a pesky Jack Frost that freezes anything and everything), the peace-loving Leprechauns prove otherwise. Throw in some Phony Princesses and you have a real fiasco! This ain't your grandma's PRINCESS AND THE PEA. We think you will enjoy its twists and turns.
Conceived and Written by
Michael McGill
Music and Lyrics by
Michael McGill
---
Class Availability: (Availability limited by age group)
• 6 – 7yo:  Some spaces still available
• 8 – 12yo: Spaces Full
• 13 – 16yo: Spaces Full
• Assistant Director (12-16yo): Some spaces still available
[space not guaranteed until registration and payment complete]
Tuition – $350 per week. Multiple-week and sibling discounts are available. (Partial scholarships may be available upon request)
Each session and age group are limited in size. Please call the box office for availability. Enrollment is only considered confirmed if both the Registration Fee is paid and the Online Registration Form has been completed and submitted. Refund Policy: 100% refund 45 days or more before the first day of class, 75% between 25-44 days prior to the first day of class, 50% between 25 days to 7 days before the first day of class. No refunds less than a week prior to the first day of class.
Inside you will find answers to many questions that you may have about your child's week with Summer On Stage. If you have any additional questions, please give us a call at the Garde box office (860) 444-7373 ext 1 or by emailing boxoffice@gardearts.org.
Sponsors