Mon, Jul 25 - Fri, Jul 29
The Frog Prince Performances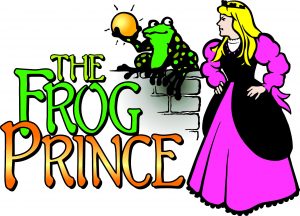 Class Availability:
(call for availability after enrollment begins)
6 – 7yo: 16 child max
8 – 12yo: 32 child max
13 – 16yo: 12 child max
Assistant Director (12-16yo): 4 child max
The 2022 Summer On Stage Parent Packet can be found by Clicking Here. In it you will find answers to many questions that you may have about your child's week with Summer On Stage. If you have any additional questions, please give us a call at the Garde box office (860) 444-7373 ext 1 or by emailing boxoffice@gardearts.org.
Summer on Stage Session One: The Frog Prince

An original musical performed by participants in the Garde's Summer On Stage program and the Missoula Children's Theatre.
Deep in the royal swamp, a lonely Frog retrieves a golden ball for Princess Prim in exchange for friendship and comfort. The selfish princess doesn't want to live up to her part of the bargain and puts her royal Knights on alert.  And so the trouble begins.  Luckily, Frog gets some good advice from Ollie the wise old Aspen tree, the well-read Alligator, and the kindly Swamp Things. The Ducks, a busy Fly, and dancing Flamingos also come to Frog's assistance as the Frog's kindly servant tirelessly tries to set things right. Even the kindly Princess Proper and spunky Princess Peppy get involved and, despite the trouble caused by the mischievous Venus Fly Traps, all ends happily.  Our hero becomes a Prince (formerly known as Frog) and realizes that friendships are made, not bought—and he discovers that it is not what you are but who you are that counts.
Conceived and Written by
Michael McGill
Music and Lyrics by
Michael McGill
Additional Music by
Rebecca McGill
Sponsors