Registration is now open
Call the Box Office Mon- Fri 10am to 5pm
860-444-7373 x1
Summer on Stage Session One:
Rapunzel

An original musical performed by participants in the Garde's Summer On Stage program and the Missoula Children's Theatre.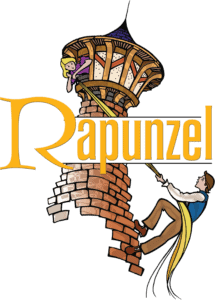 Would it surprise you to know that the story of Rapunzel happened in France? Well, it didn't really, but our story takes you on a frivolous frolic through the French countryside.  The Ogres garden in the Mushroom patch while the Corn and Potato spies report back to Madame Gothel. Frenchy and his intense friends, the Wood Elves, do their best to help Rapunzel escape the grasp of Madame Gothel. The lost Prince, Rapunzel's parents, and her friends the Unicorns try to help. Just when you think it's safe to cross the bridge, a Troll and Three Billy Goats Gruff get in the way. It doesn't help that the Three Bears (or is it four) confuse Rapunzel with Goldilocks and chase her through the forest. Add to that the Gremlins trying to play tricks on everyone, and you have chaos! Well, it's not that bad because the Pixies foil the Gremlin's plans most of the time. In short, Rapunzel and all the rest of the characters tell a silly tale of personal triumph and friendship.
Conceived and Written by
Michael McGill
Music and Lyrics by
Michael McGill
---
Class Availability: (Availability limited by age group)
• 6 – 7yo:  Some spaces still available
• 8 – 12yo: Spaces Full
• 13 – 16yo: Spaces Full
• Assistant Director (12-16yo): Some spaces still available
[space not guaranteed until registration and payment complete]
Tuition – $350 per week. Multiple-week and sibling discounts are available. (Partial scholarships may be available upon request)
Each session and age group are limited in size. Please call the box office for availability. Enrollment is only considered confirmed if both the Registration Fee is paid and the Online Registration Form has been completed and submitted. Refund Policy: 100% refund 45 days or more before the first day of class, 75% between 25-44 days prior to the first day of class, 50% between 25 days to 7 days before the first day of class. No refunds less than a week prior to the first day of class.
Inside you will find answers to many questions that you may have about your child's week with Summer On Stage. If you have any additional questions, please give us a call at the Garde box office (860) 444-7373 ext 1 or by emailing boxoffice@gardearts.org.
Sponsors