Mon, Jul 17- Fri, Jul 21
SHOWS: Fri July 21 @ 7pm and Sat July 22 @ 11am
Tickets
$350 per week. Multiple week and sibling discounts are available. (Partial scholarships may be available upon request)
Registration is now open
Call the Box Office Mon- Fri 10am to 5pm
860-444-7373 x1
Summer on Stage Session Two:
Hercules

An original musical performed by participants in the Garde's Summer On Stage program and the Missoula Children's Theatre.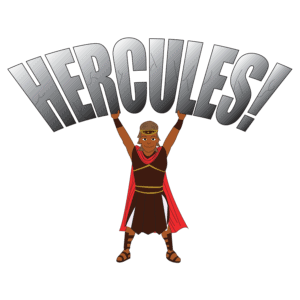 Welcome to Ancient Greece, where the focus is on the big tournament! The Olympic Games are starting soon, and the Cyclopes and Titans are both expecting to win big in the Games. But the tournament can't start without Hercules. Will the legendary strongman of the ancient World spark the flame and start the festivities on time, or will his legendary tardiness get in the way of the Games? Join us for a tale the scholars will talk about for ages as mythical creatures and Olympians alike share in a friendly competition. Along the way we may just learn that true strength lies not in our muscles but in our character.
Conceived and Written by
Michael McGilland Joseph Martinez
Music and Lyrics by
Michael McGill
---
Class Availability: (Availability limited by age group)
• 6 – 7yo:  Some spaces still available
• 8 – 12yo: Spaces Full
• 13 – 16yo: Spaces Full
• Assistant Director (12-16yo): Some spaces still available
[space not guaranteed until registration and payment complete]
Inside you will find answers to many questions that you may have about your child's week with Summer On Stage. If you have any additional questions, please give us a call at the Garde box office (860) 444-7373 ext 1 or by emailing boxoffice@gardearts.org.
Sponsors