Sat & Sun July 8 & 9, 2023
Friday, July 7th
GARDE ARTS CENTER PRESENTS AN EVENING WITH THEY MIGHT BE GIANTS
Doors open at 6:00 p.m.  No Opener! 2 sets. The best of Flood, BOOK, and beyond. 8-piece band. Horns. Fully seated. All ages. Early start at 7:00 p.m.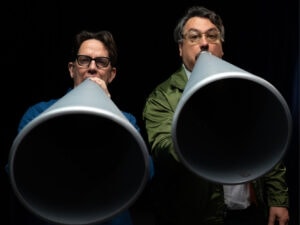 A band doesn't tour for 35 years if the people don't come back for more. Brooklyn originals They Might Be Giants is a beloved perpetual motion machine. The band's melodic, upbeat, energetic, spontaneous, and often virtuosic show delivers in a way most live acts can't. As they enter their fourth decade of music-making, the band continues to burnish their legendary status by actively recording original songs and touring internationally. They've made over 20 albums, sold more than a few million, and won a couple of Grammys. Joined by their incomparable live band, now featuring the show-stopping Tricerachops Horns, this is an evening guaranteed to delight the most dedicated TMBG fan as well as brand-new participants.
Tickets: $38 – $60
BUY NOW
---
Sailfest 2023 will be held July 8 & 9, 2023. Sailfest is Southeastern Connecticut's premiere summertime event, complete with a major fireworks display, amusement rides, free entertainment, ships, and over 200 vendors lining the streets. There will be plenty to see, buy, and eat, so make sure to come hungry and ready to try new food! Throughout New London's waterfront park and nearby streets, you'll find:
FREE CONCERTS ALL WEEKEND
Sailfest produces multiple stages of entertainment ranging in free hula hoop lessons, New Orleans horns band "Big Sam's Funky Nation", Latin, and more. Many new and upcoming artists are ready to take the stage, as well as some known local talent like Frank Colmenares and New London Burnouts from Outer Space.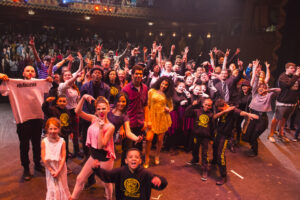 You asked for it, so here it is.
Sailfest–
NEW LONDON TALENT SHOW
Encore Performance
Date: Sat, July 8 | Time: 5:30pm | Location: Parade Plaza
We are bringing it to the street, embarking on an outdoor festival presentation at New London's waterfront park.
Each year, we have built upon our artist development elements while still encompassing our original mission, building bridges within communities.  Now, 10 years later, and with over 65 cities connected to us, we have evolved and so has our mission which is to spur change globally through art. We started as a small team of caring citizens looking to give youth who were racially targeted and ostracized after a brutal murder something to do in their hometown. In doing so we developed one of the largest platforms to serve the untapped talent in New England.
The talent show currently sponsors and collaborates with emerging artists, venues, and interns.  

SHOPPING
Locally hand-made crafts, art, clothing and jewelry are just a few of the things among the vast array of wares for sale from over 200 vendors lining the streets. Each vendor has something different to offer! On State St check out the handmade stainless steel jewelry stamped with your name, date or symbols made to order.
Be sure to stop by Art Show on Bank St
FOOD
Sailfest has plenty of delicious food for everyone's needs. Whether you crave American food like Fried Cookie Dough or Seafood our vendors have what you want. With ice cream, Poke, frozen lemonade, and new this year giant stuffed potato grenades, Sailfest is the melting pot of event food.