Thu, Aug 10, 2023 | 7:30 pm
The New London Big Band performs recently discovered, unrecorded music of Harry James and his Orchestra, written for him by Thad Jones.
The New London Big Band will be joined by Wayne Bergeron and John Riley for this special performance.
Wayne Bergeron
L.A. based trumpeter Wayne Bergeron rose to fame as a member of Maynard Ferguson's band, and has since recorded on over 400 movie soundtracks. He's known for his screaming trumpet playing, such as his performance on the 2004 Incredibles movie.
John Riley
New York based drummer John Riley is known for his 33 year tenure as drummer for the Vanguard Jazz Orchestra, as well as his performances with Miles Davis, Dizzy Gilespie, and the Woody Herman Orchestra.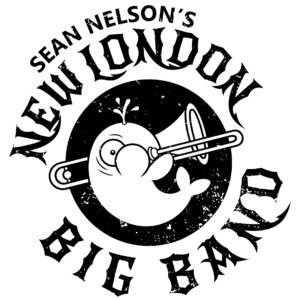 Led by trombonist and composer Sean Nelson, the Connecticut based New London Big Band is a "full bodied and polished brassy big band" (Jazz Weekly) made up of 17 of the finest musicians in New England and includes many enlisted members of the U.S. Coast Guard Band.