Monday, June 21 from 11 am to 6 pm
Join us for Make Music Day
FREE Under the Garde Marquee!
Monday, June 21, 2021
Make Music Southeastern Connecitut
11 – 11:30 am
Leigh and Hunter Duo with Steve Sigel
Chris Leigh (guitar) and James Hunter (bass) perform traditional and contemporary instrumental jazz with violinist Steve Sigel.
11:30 – 12
Four-Gone Conclusion – Gary Buttery & Friends
Our little band individually has so many diverse musical experiences that the best way to describe what we play or have played is 'anything and everything under the Sun!' Symphonic, Balkan, Celtic, Jazz, Folk, Country, Rock, Klezmer, Blues ~ you name it, we've played it. Our performers include Steve Sigel (violin), Phred Mileski (vocals, ukulele, melodica), Kipp Sturgeon (vocals, guitar, banjo, melodica) and Gary Buttery (tuba and bass). It definitely is a 'Four-Gone Conclusion' that you will enjoy our show!
12 – 12:30 pm
Nickelodeon Barbershop Quartet
Nickelodeon is a registered quartet of the Barbershop Harmony Society. We were the 2005 Northeastern District Yankee Division novice quartet champions, and are members of the Norwich Rose City barbershop chorus. We performed before the 2010 WNBA All-Star Game at the Mohegan Sun Arena, at the Winnipesaukee Music Festival, Connecticut State Lions' Club Convention, Preston Scarecrow Festival, The Garde Arts Center, New London Food Stroll, annual Preston Community Picnics, and the Lebanon Strawberry Festival. We sang the National Anthem before University of Connecticut women's basketball, Connecticut Sun WNBA, and Norwich Tigers (New York/Penn League) baseball games. In addition to singing at Norwich Rose City Chorus annual shows, Singing Valentines, and sing outs, we have performed at and are available for private functions, including birthdays, anniversaries, even catered clambakes! Nickelodeon is Stephen Anderson (tenor), Glenn Reid (lead), Mike Nortz (bass), and Bill McGonegal (baritone).
1 – 1:30
Geoff Kaufman
Although Geoff is best known to a lot of people for his time at Mystic Seaport Museum in CT he has maintained a wide-ranging repertoire from 60s favorites to songs collected in the Catskill Mountains where he grew up and his from his time as a Sloopsinger with the Hudson River Sloop Clearwater and Pete Seeger. Geoff's music is available on his website at www.geoffkaufman.com.
2 – 2:30
Byrd StayLow & Andrew Cruz
Byrd StayLow AKA Byrd AKA Mr. Low Key as known by most of his peers is a young American Hip Hop artist, songwriter, and business entrepreneur. He and his closest friends started their own record label during the COVID -19 quarantine last year and have been working hard since! Byrd and The HomeTeam have done several community events such as The HomeTeam Toy Drive and The CONN-UNITY KickBack and Kickball tournament in Waterbury, CT this past May. Please check out Byrd StayLow's single "Work It". The music video has over 16k views on YouTube as of today https://youtu.be/8KpCJgwFgsk
A Kruse-born Andrew Cruz is a Hispanic American songwriter/artist who draws from his everyday life to deliver a vivid, engaging sound to his listeners. This Connecticut-based artist is rapidly becoming a fan favorite!
3 – 3:30
Lynefire Productions
An African-Native American entrepreneur, humanitarian, and vocalist, Nosamé is the founder of Lynefire Productions housed at the Garde Arts Center. LP's mission is to provide a process to provide support for and enhance the creativity and originality of emerging artists and aspiring professional creatives. Currently working as a supervisor and peer mentor at the New London Homeless Hospitality Center (NLHHC). He also currently serves on the Board of Directors at the Hygienic Art Gallery.
4- 4:30
Double the Dial
Double the Dial is an original rock band and has been featured on 104.1fm, 102.3 the wolf, and 99.1 Wplr. The band has played at many major venues and festivals including the Beatles' Fab4fest at Oakdale Theatre. They have opened for major acts such as JET, Dizzy Reed (Guns N Roses), and LA Guns. They performed twice at last year's make music day in New London, CT. They are popular performers at the Ledyard Farmers Market, Toads Place in New Haven, and the Webster Theatre in Hartford. Their music is featured on Amazon and iTunes.
4:30 – 5
Ryan Townsend
Ryan is a traumatic brain injury survivor. He has spent years in rehabilitation learning how to walk and talk again. His passion has always been making music and for a while, it was sidetracked as he was in recovery but now he has fully recovered and beginning to make music again. Ryan has a little personal studio where he records all his music and he's recorded enough to have about three albums worth! Ryan loves performing for charity events helping traumatic brain injury survivors as a beacon of hope showing that you can survive and you can't thrive. Ryan's new video that he recorded in part at the Garde Arts Center will come out in a few months on Facebook and on YouTube.
5 – 5:30
Kala Farnham
Armed with a voice and an entourage of instruments, songstress Kala Farnham set out into the world with one vision: To inspire through the transformative power of musical storytelling. Farnham has garnered numerous awards and recognition, including 2020 Falcon Ridge Festival Emerging Artist, 2020 Great American Song Contest Finalist, and 2019 Rose Garden Performing Songwriter Contest winner. Farnham's 2020 album, "Your Spirit Is a Work of Art", is composed of thirteen musical vignettes exploring the imperfect beauty of the human condition; it has been described by Nick Noble of The Folk Revival as "a work of poetic insight… worth listening to again and again." Drawing from a classical education and professional career in musical theater, Kala presents a hallmark reinvention of the folk tradition: her lush musical arrangements, compelling vulnerability, and vivid storytelling draws her audience into imaginative vantage-scapes of the familiar world.
5:30 – 6
Bruce McDermott
Singer-songwriter played many venues, local and national.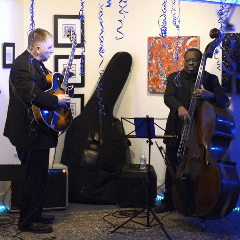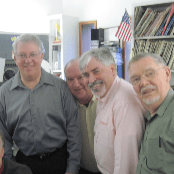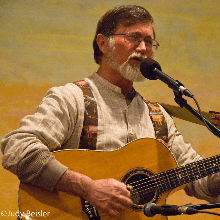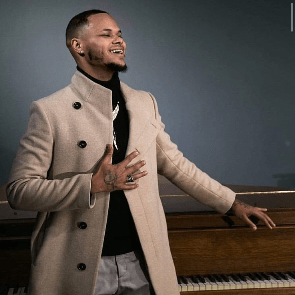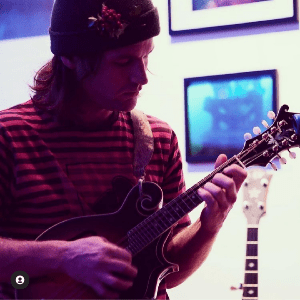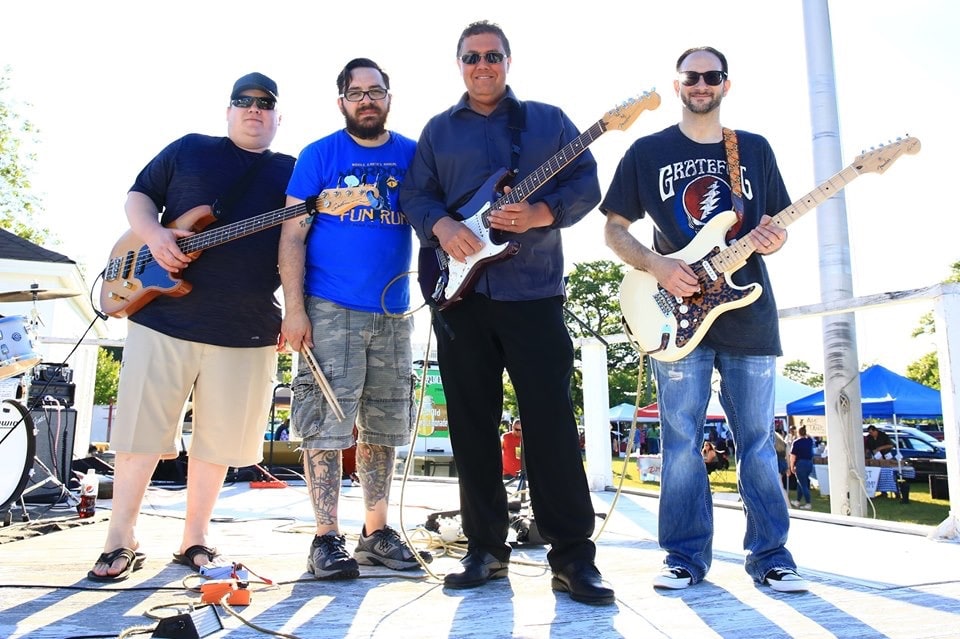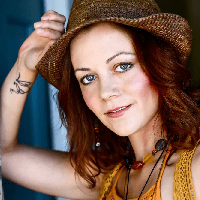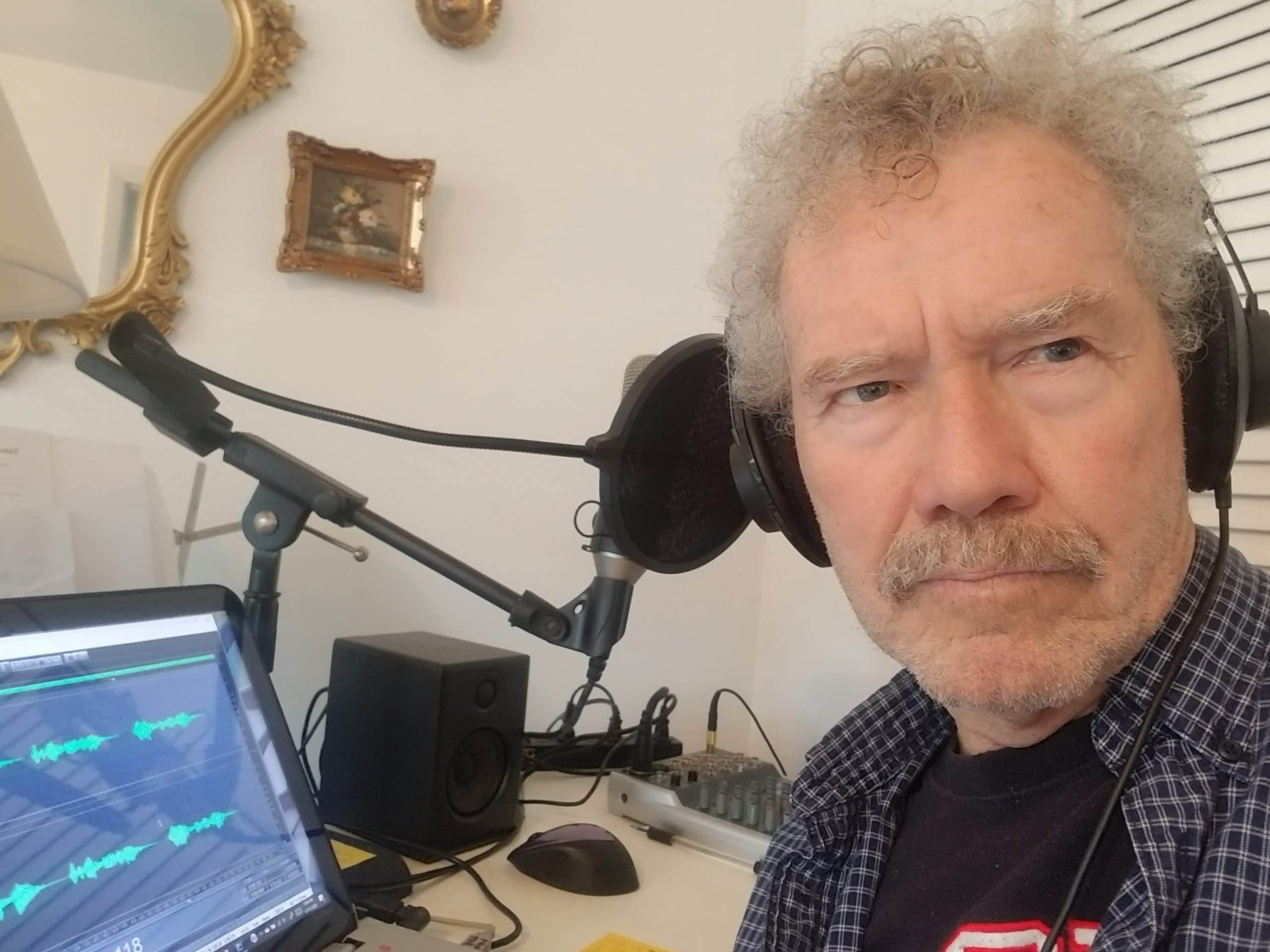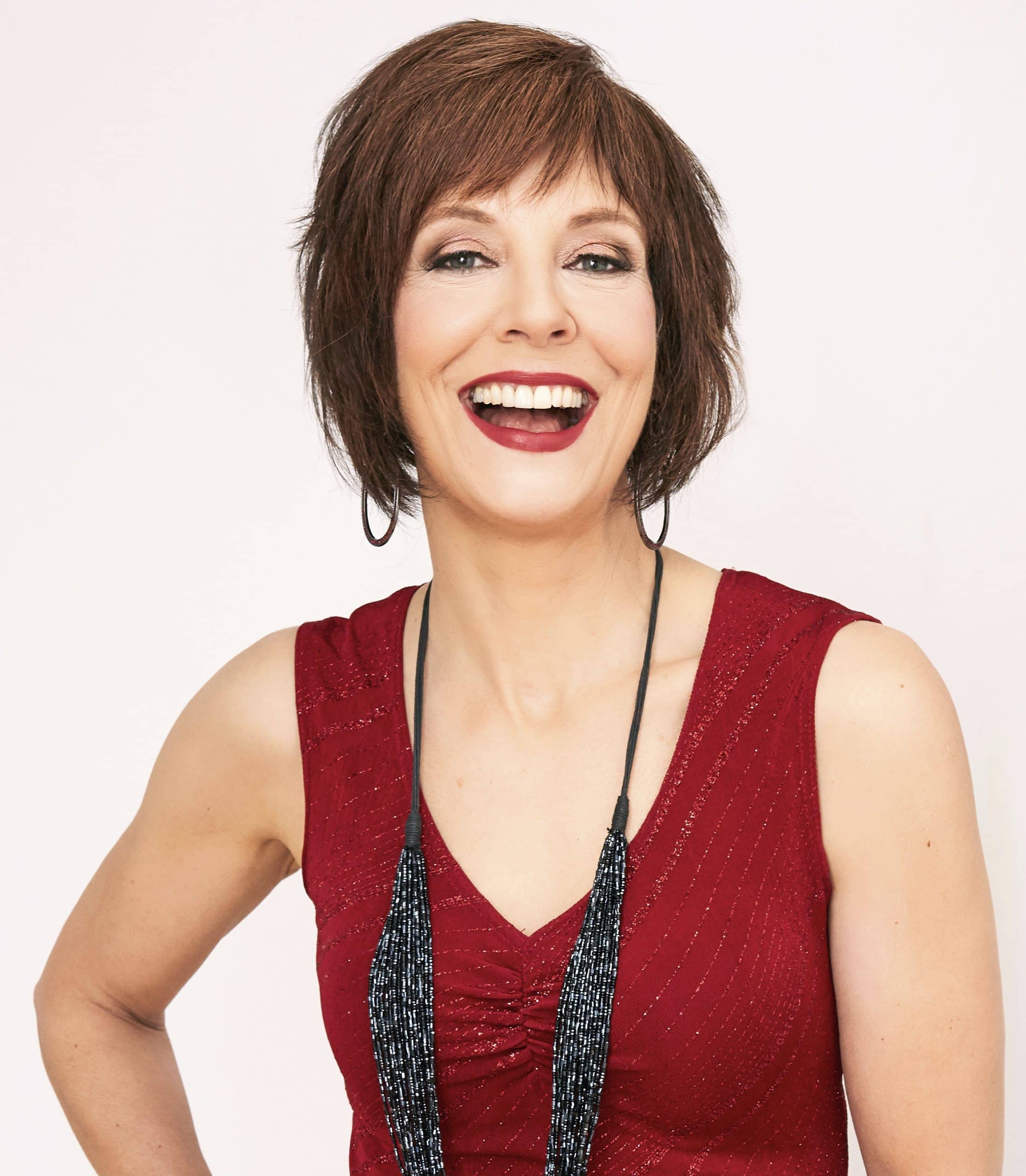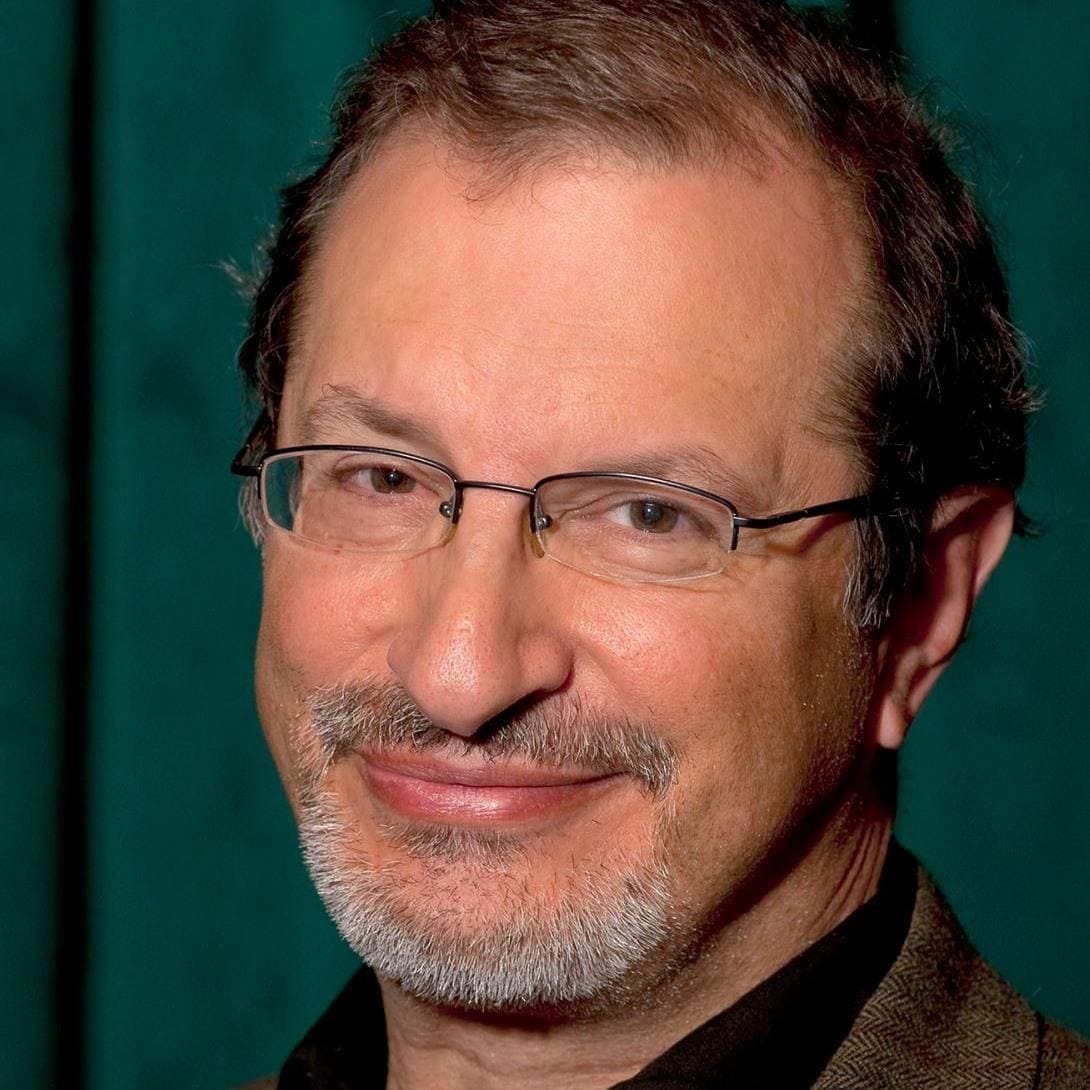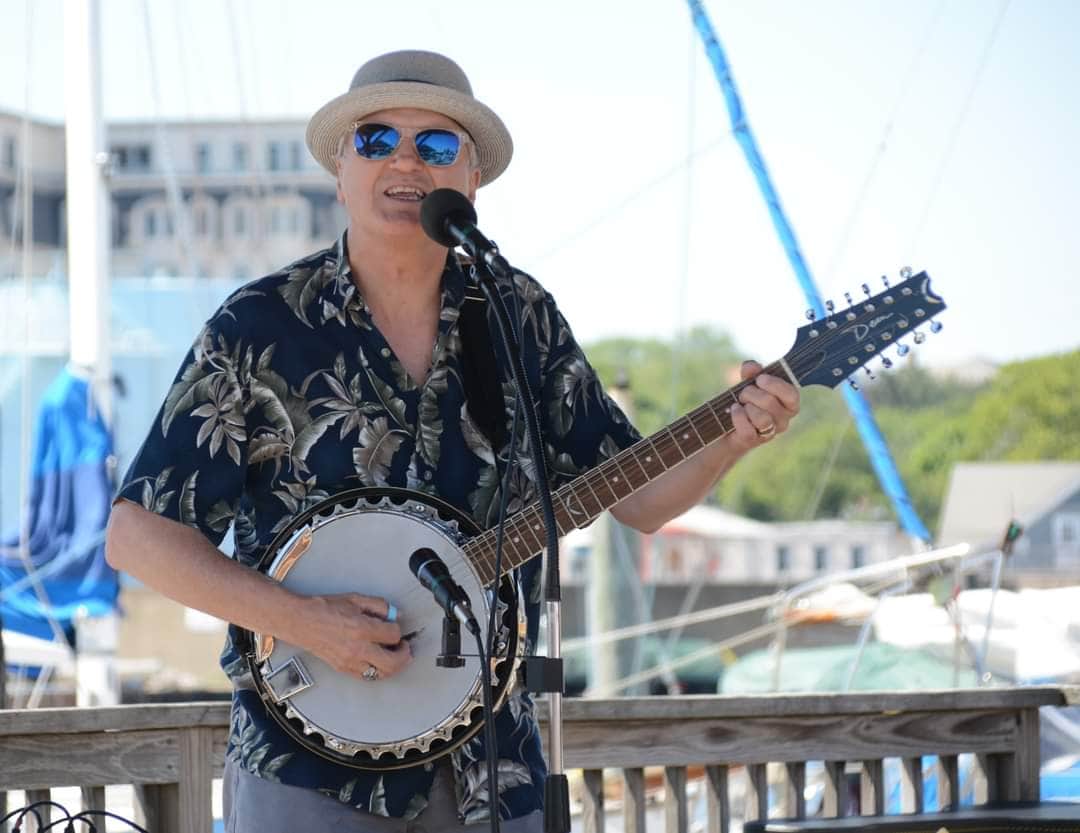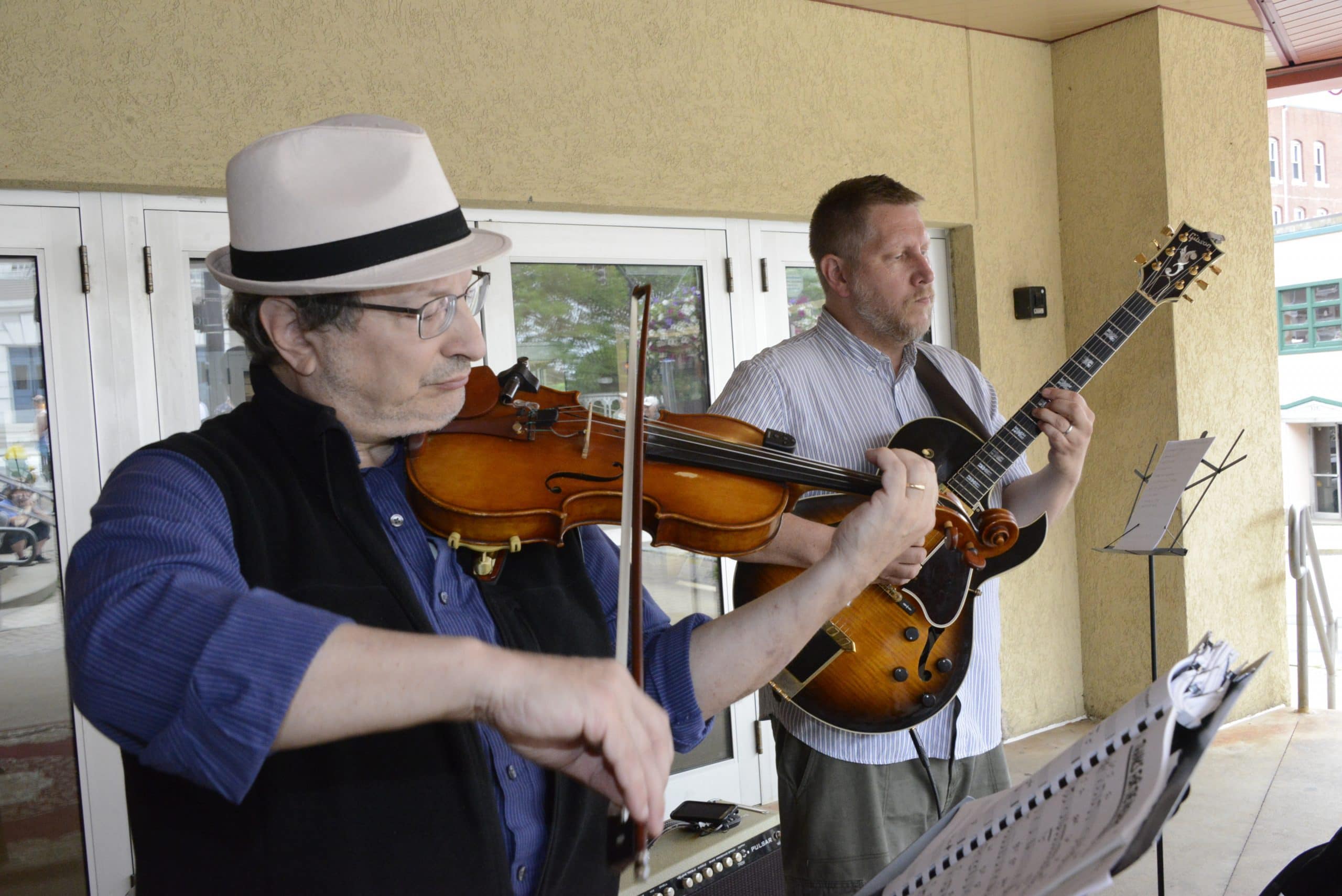 Steve Sigel and Chris Leigh