Sun, May 19, 2024 | 3:00 pm
Tickets
$29 to $45 plus fees
$20 Student Ticket plus fees*
*Student ID required
Set in the early 20th century, Madama Butterfly explores themes of love, heartbreak, betrayal and cultural differences. This enduring tale encapsulates a tragic love story between a young Japanese girl called Cio Cio San and an American naval officer, Pinkerton. After marrying each other, San is soon abandoned by Pinkerton, but stays hopeful waiting for his return. However, she is eventually reunited with Pinkerton… and his American wife. Cio Cio goes on to make a devastating decision, which inevitably leads to her own fall.
 Presented with full costumes, sets, live orchestra, and English supertitles. 
---
ABOUT CONNECTICUT LYRIC OPERA: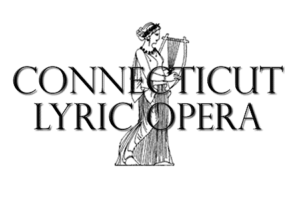 Connecticut Lyric Opera (CLO) is the only full-season professional opera company in Connecticut. From standards such as "La Boheme", "La Traviata", "Carmen" and "Le Nozze di Figaro", to lesser performed but no less wonderful operas like "Otello", "Eugene Onegin", "Faust" and "Susannah", CLO's Artistic Director Adrian Sylveen creates "moments of opera magic" with every new production. Since the company's founding, productions have been performed in New London and in New Britain, with additional Waterbury and Middletown performances beginning in 2009 and Hartford performances beginning in 2014.
Established in 1997, the Connecticut Virtuosi Chamber Orchestra is Connecticut's premier professional chamber orchestra, based in the Greater New Britain area and dedicated to presenting both traditional and contemporary works to the public. As artists, the Virtuosi strive to be cultural leaders and teachers and to inspire our audiences to recognize the beauty and quality of classical music in any form. The orchestra, led by founder and artistic director Adrian Sylveen, currently presents approximately 30 performances a season in New Britain, Hartford, New London, Middletown, New York, and Waterbury. The organization consists of approximately 27 professional musicians representing many nationalities. The mission of the VIRTUOSI has been to preserve and perpetuate the great traditions of chamber orchestral music through the expansion of the public performance season, and educational programs, and by showcasing the excellence of regional and international talent.
---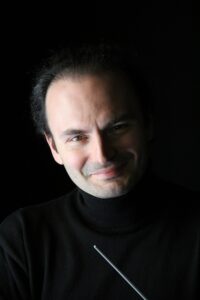 Adrian Sylveen (Artistic Director, CLO, Virtuosi, Conductor) enjoys a performing career in the United States and Europe. He serves as Artistic Director of the Connecticut Virtuosi Chamber Orchestra, Connecticut Lyric Opera, and the Classical Orchestra of Pila in Poland. He is also a frequent guest conductor with several leading Polish orchestras. An active violin soloist, as well as conductor, he has performed concerts and recitals in Poland, Switzerland, Germany, the former Soviet Union, and the United States. Sylveen graduated with distinction from the Paderewski Music Academy in Poznan, Poland, and holds Master's and post-masters degrees from the Yale University School of Music. He is a winner of prizes and awards at competitions in Poland and in the United States and has participated in several international Festivals such as Weimar, Lancut, and others. Sylveen was awarded several prestigious scholarships and awards, including the "Primus Inter Pares" Award given by the President of the Republic of Poland. He was awarded permanent United States residency for "Extraordinary Abilities in the Arts."