Sat, Apr 27, 2024 | 7:30 pm
HAYDN & STRAVINSKY FINALE
Haydn | Lord Nelson Mass
Dan Perttu | Phoenix
Caroline Shaw | and the Swallow
Williams | Fawkes the Phoenix from Harry Potter & the Chamber of Secrets
Stravinsky | Firebird Suite(1919)
The guiding motif of the ECSO's April 27 concert, the last of its 2023-24 season at the Garde, is a magical bird consumed and reborn in fire: the phoenix of Greek mythology. With the rise of Christianity, the phoenix became a symbol of the resurrection. In this connection, the Eastern Connecticut Symphony Chorus, led by Music Director Dr. Daniel McDavitt, will perform Joseph Haydn's Lord Nelson Mass. Written in 1798, the piece was originally called Missa in angustiis (Mass for Troubled Times), as Napoleon had repeatedly defeated Austria in the months prior. Yet Austria was to recover, phoenix-like, following Napoleon's defeat at the Battle of the Nile by Admiral Horatio Nelson's British forces. Over time, the piece took on Nelson's name in honor of that victory.
Three short works will follow: Phoenix, a dramatic piece by Dan Perttu, a music theory and composition professor at Westminster College in New Wilmington, Pennsylvania; an arrangement for strings of and the Swallow, an exquisite setting of Psalm 84 by Pulitzer Prize winner Caroline Shaw; and the transporting Fawkes the Phoenix theme from John Williams's score for the 2002 film Harry Potter and the Chamber of Secrets.
The concert and the season will conclude not with a phoenix but with its counterpart from Russian fairy tales, the firebird. The 1919 Firebird Suite is one of three concert versions of the mystery-rich, episodic music composed by Igor Stravinsky for the Firebird ballet, presented in Paris in 1910 by Sergei Diaghilev's Ballets Russes.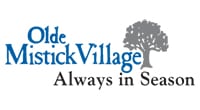 This concert is generously sponsored by
---
The ECSO invites you to join their subscriber family, as you are an important sustaining force to the ECSO. By subscribing, you are building in time in your life to hear great music live while supporting the arts in the Eastern Connecticut region.
To learn more information, including a detail seating plan and programs,
please visit: ectsymphony.com or contact us at 860.443.2876