Fri, Apr 12, 2024 | 8:00 pm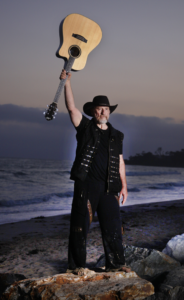 Beloved for his intimate, confessional live shows, Colin Hay is widely known for being the influential and celebrated front man of Men At Work with multi-platinum hits that include Down Under, Who Can It Be Now and Overkill among many others.
This show will feature Colin Hay and his fantastic band of LA based musicians playing songs from both the Grammy winning Men at Work catalog and Hay's solo catalog, including hits like Waiting For My Real Life To Begin, Beautiful World and many more.
The range of artists who have chosen to cite him as a muse or who have found themselves on stage with him in the past year spans the genre landscape from heavy metal, to Americana, to Cuban rhythms and beyond. His inclusion as a playlist favorite from the likes of Metallica to The Lumineers reflects his continuing relevance and broad appeal.
---
Lazlo Bane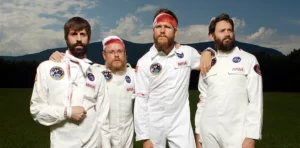 Lazlo Bane is an American alt-rock band formed in Los Angeles, California, in 1995 by drummer-turned-singer Chad Fischer. The group has been recording, touring, and making videos together for 25 years. Their first LP, 11 Transistor, released by Almo Sounds/Geffen in 1996, included a cover of Men at Work's "Overkill" and featured Colin Hay as a guest vocal. The video for the song went on to become a top 10 for MTV2 the following year and marked the first of several collaborations with Colin Hay over the years.
In 2002, they released All the Time in The World, which included "I'm No Superman." The song became the theme song for the TV series Scrubs and led to a video directed by Scrubs star Zack Braff. The band later released Backsides, a collection of additional tunes written during the All the Time in The World sessions.
In 2007 and 2009, the band released Guilty Pleasures and Guilty Pleasures (the 80s)—reimagined or lovingly recreated covers from the AM radio pop world of their childhood. In 2020 and 2021, Chad and the band put out a number of quarantine cover videos, inspired by how musicians around the world were turning to YouTube as live venues were shuttered by the pandemic.
The band has composed a number of songs for films over the years. Chad Fischer is the composer behind the TV series Scandal and many other projects, and Chad and guitarist Tim Bright jointly scored the TV series Private Practice.
Chad Fischer: Vocals, guitar, piano
Chris Link: Vocals, bass, banjo
Tim Bright: Guitar, keyboards
Robert Burke (aka Chicken): Vocals, drums