Fri, Oct 6, 2023 | 8:00 pm
The upcoming performance at The Garde Arts Center promises to be a feast for the senses. The evening's repertoire will feature four captivating pieces, each offering a unique and profound exploration of dance:
Sor Juana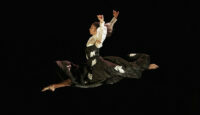 Choreographed by Michelle Manzanales, Sor Juana delves into the life and legacy of the iconic 17th-century Mexican feminist, poet, scholar, and nun, Sor Juana Inés de la Cruz. This powerful piece provides a glimpse into her life and continues to inspire advocacy for women's rights and the rights of all who seek to live authentically.
Club Havana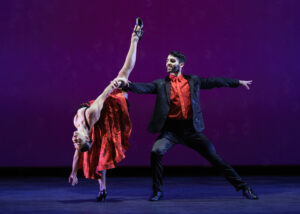 Choreographer Pedro Ruiz, a native of Cuba, brings the intoxicating rhythms of conga, rumba, mambo, and cha cha to life in Club Havana. Set to a fusion of Cuban, jazz, and big-band swing music, this performance promises to be a silky, sexy joy.
New Sleep (Duet)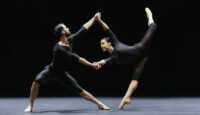 Choreographed by William Forsythe, New Sleep (Duet) offers a unique and inventive dance movement based on balletic axioms. Forsythe's work reorients ballet as a dynamic 21st-century art form, pushing the boundaries of dance.
Línea Recta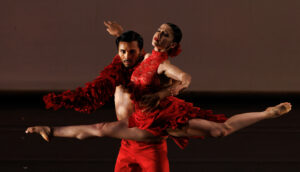 From choreographer Annabelle Lopez Ochoa comes Línea Recta, a powerful and resonant work that explores the absence of physical partnering in flamenco dance. While maintaining the genre's hallmark passion, Lopez Ochoa's piece offers an original and explosive movement language performed to flamenco guitar by Eric Vaarzon Morel.
Don't miss this extraordinary opportunity to witness
the artistry, culture, and diversity of Ballet Hispánico!
Ballet Hispánico is the largest Latine/Latinx/Hispanic cultural organization in the United States and one of America's Cultural Treasures. Ballet Hispánico's three main programs, the Company, School of Dance, and Community Arts Partnerships, bring communities together to celebrate the multifaceted Latinx diasporas. Ballet Hispánico's New York City headquarters provide the physical home and cultural heart for Latine dance in the United States. It is a space that initiates new cultural conversations and explores the intersectionality of Latine cultures. No matter their background or identity – Latine, Latinx, Hispanic – Ballet Hispánico welcomes and serves all, breaking stereotypes and celebrating the beauty and diversity of Hispanic cultures through dance.
Dance visionary and National Medal of Arts recipient Tina Ramirez founded Ballet Hispánico in 1970, at the height of the post-war civil rights movements. From its inception Ballet Hispánico focused on providing a haven for Black and Brown families seeking place and artistic sanctuary. By creating the space for Latine dance and dancers to flourish, Ballet Hispánico uplifted marginalized artists and youth, which combined with the training, cultural pride, and the power of representation, fueled the organization's roots and trajectory. Eduardo Vilaro joined Ballet Hispánico as a Company dancer in 1985 and became the organization's second Artistic Director in 2009 and CEO in 2015. Vilaro is building on Ramirez's impact; expanding, and deepening the legacy of visibilizing Latine cultures, and exposing the intersectionality and depth of diversity found in them.
Through its exemplary artistry, distinguished training program, and deep-rooted community engagement, Ballet Hispánico champions and amplifies Latinx voices in the field. For over fifty years Ballet Hispánico has provided a place of honor for the omitted, overlooked, and othered. As it looks to the future, Ballet Hispánico is pushing the culture forward on issues of dance and Hispanic creative expression.