Fri, May 17, 2024 | 8:00 pm
Tony Award-winning star of stage and screen John Cameron Mitchell (Joe vs. Carole, Hedwig and the Angry Inch), one of alt-culture's boldest creators, joins forces with international cabaret star Amber Martin and special guests for an evening of songs, stories, and characters, all chosen by the hand of fate and the 'cassette roulette.' Backed up by Hedwig's Broadway Music Director, Justin Craig and band, it's never the same show twice!
Created & Performed by Amber Martin & John Cameron Mitchell
Produced by ArKtype / Thomas O. Kriegsmann
Lighting by Jojo Franjoine
Costumes by Erik Bergrin
Video by Michael Zumbrun
Music Direction by Justin Craig
BIOS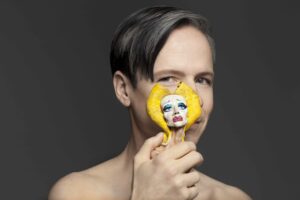 John Cameron Mitchell directed, starred in and wrote, with Stephen Trask, the film Hedwig and the Angry Inch (2001), for which he won Best Director at the Sundance Festival and was nominated for a Golden Globe as Best Actor. His recent Broadway production of Hedwig garnered him Tony Awards for his performance and for Best Revival. He won an Obie Award for Hedwig Off-Broadway as well for as starring in Larry Kramer's The Destiny of Me. He directed Tennessee Williams' Kingdom of Earth Off-Broadway with Cynthia Nixon and Peter Sarsgaard. He directed the films Shortbus (2006), Rabbit Hole (2010) and How to Talk to Girls at Parties (2018) both starring Nicole Kidman who was nominated for Best Actress Oscar for the former. Recent TV roles include Peacock's Joe Vs. Karole, Hulu's Shrill, HBO's Girls and Vinyl, CBS's The Good Fight, Amazon's Mozart in the Jungle, and Sandman. He stars in, wrote (with Bryan Weller) and directed the musical podcast series Anthem: Homunculus and in development on a new podcast Cancellation Island.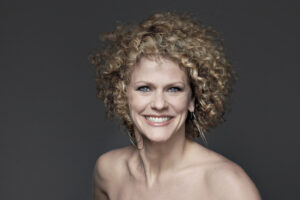 Amber Martin is a celebrated NYC Vocalist, Cabaret Star and Comedic Monologist. Named one of the Top Performers of the Year by The New Yorker, Martin brings a combination of cabaret, belting vocals & no-holds-barred comedy to her live, raucous, genre-hopping musical performances. She previously made her Broadway debut in Tales of the City at The Music Box Theater. Some of her performances include appearing with Joan Rivers on Celebrity Apprentice and opening for Joan's live NYC shows. You can hear her belting out featured vocals on The Scissor Sisters single "Inevitable" (co-produced with Pharrell). She was a featured vocalist with comedian, Sandra Bernhard at Town Hall in New York City and has twice been a featured guest on Sandra's Sirius XM radio show, Sandyland. Amber has performed her own solo shows in New York City & New Orleans, as well as The TBA Festival, Treefort Festival, Outsider Festival, Jazz and Blues Festival in Altomonte, Italy, and has recurring NYC residencies at Alan Cumming's Club Cumming, Joe's Pub and The Cutting Room. Amber continues to evolve as writer, curator, choreographer and star of her own performances, The Days of My Lives &Three Women: Joplin, Midler & Nyro (Solo Artist Residency at Joe's Pub, NYC), Hi! (Best Solo Performance Drammy Award), Wigshop, Stoned Soul: In Love with Laura Nyro (Residency at Feinstein's/54 Below) and Janis: Undead (a continuing U.S./Int'l tour). She is also touring her original album, A.M. Gold, including 2 songs featured in John Cameron Mitchell's recent film, How to Talk to Girls at Parties.
Justin Craig (Music Director & Guitarist) is a Grammy nominated record producer, composer, and NYC-based musical director (Hedwig and the Angry Inch — Broadway and first national tour). Coming up in pop / rock, he spent years writing, recording, and touring with artists and bands all over the world. After relocating to NYC in 2011 he began orchestrating and performing in musical theatre productions in addition to his studio work as producer and musician. Additionally, he has worked in film as a composer, score mixer, and performing multi-instrumentalist (How to Talk to Girls at Parties, The Nice Guys, Match, Admission, Lovelace, Little Fockers, more…).
"Jojo" A. Franjoine (Production Manager / Lighting Director) is a lighting artist interested in synchronizing space with waveform. With various flavors of waves and photons, Jojo seeks to discover harmonious aural & visual environments that resonate deeply within the human spirit. By charting and creating patterns over a stretch of time, Jojo expresses the present with bright attitude in an emotionally saturated overtone. View more of Joseph's work: www.josephfranjoine.com – @designojojo
Erik Bergrin is a costume designer and fiber artist based in NYC. His work has been featured in galleries and museums such as Marlborough Contemporary, The State Historical Museum in Moscow, Envoy Enterprise Gallery, David Fierman Gallery, AC Institute, The Society of Arts and Crafts in Boston, A banner of his work flying in the Garment District NYC, HERE arts, and many more.  He has designed costumes for shows such as John Cameron Mitchell's Origin of Love tour, "Goodbar," at the Public Theater, and musicians such as Lady Gaga and Peaches. His costume designs have been featured in tv shows such as, "America's Next Top Model," and "Make Me A Supermodel," and highlighted in films such as, "Violet Tendencies." Erik's creations